View all posts
Cybersecurity
Published: 10/02/2023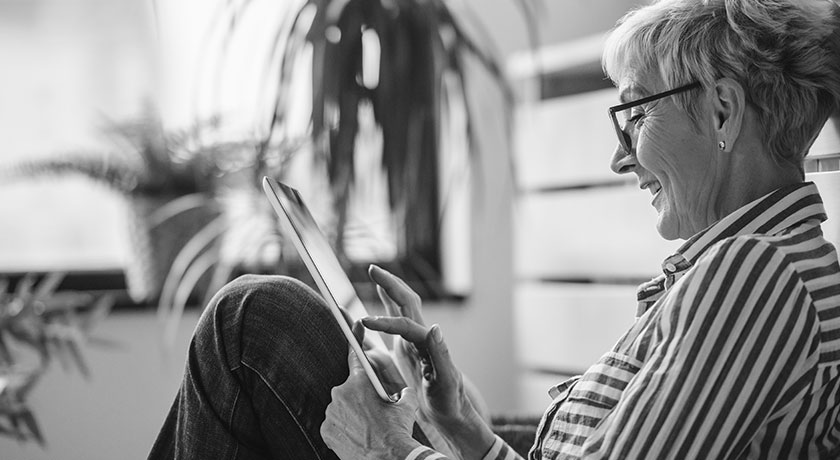 Cybersecurity is important to all of us. All information within our Online Banking system is protected using SSL (secure socket layer) encryption technology. Whenever SSL is securing your communications, the browser will typically indicate a "secure session" by changing the appearance of a small icon of a padlock at the bottom of the screen from open to locked. When you utilize our Online Banking system as well as any online system that houses your personal information, we recommend utilizing strong passwords, which include at least 8 characters, a mix of upper case and lower-case letters, numbers, and special characters. Change your passwords frequently, and do not use any passwords that would be easily guessed, such as the names of your family members or pets.
Tell us AT ONCE if you believe your online banking Access ID and Password have been lost or stolen. Telephoning is the best way of keeping your possible losses down. You could lose all the money in your account plus your maximum overdraft line of credit. If you believe your Access ID and Password has been lost or stolen and you tell us within two (2) business days after you learn of the loss or theft, you can lose no more than $50 if someone used your Access ID and Password without your permission.
If you do NOT tell us within two (2) business days after you learn of the loss or theft of your Access ID and Password and we can prove we could have stopped someone from using your Access ID and Password without your permission if you had told us, you could lose as much as $500.
We also recommend that commercial users of online banking services monitor and assess the risks associated with the use of the services at least annually. Ensure that any authorized users who leave the company are immediately suspended from access and monitor and adjust internal controls and policies as necessary to ensure proper oversight of the service.
TIP: Scams Targeting the Military
Do you know the riskiest scams targeting a military consumer? Scams typically include offering debt relief, home improvement, or employment for veterans.
TIP: Elder Abuse Security & Safety Tips
Caregivers play a vital role in protecting the elderly from financial abuse.
Plan ahead to protect your assets and to ensure your wishes are followed.
Talk to someone at your financial institution, an attorney, or financial advisor about the best options for you.
Shred receipts, bank statements and unused credit card offers before throwing them away.
Carefully choose a trustworthy person to act as your agent in all estate-planning matters.
Lock up your checkbook, account statements and other sensitive information when others will be in your home.
Order copies of your credit report once a year to ensure accuracy.
TIP: How to Send Money with Zelle® Safely
Zelle® is a fast, safe and easy way to send and receive money with people you trust, like your babysitter, coworkers, fellow PTA mom, or your son's soccer coach. Whether you just enrolled with Zelle® or have been an active user for a while, there are a few tips you should always keep in mind to ensure you are being safe when sending money.
• Only send money to people you know, and trust Money moves fast with Zelle®, directly from account to bank account within minutes*. So, it's important you know and trust the people you're sending money to. Why? Because you can't cancel a payment once it's been sent if the recipient is already enrolled with Zelle®. And if you send money to someone you don't know for a product or service you might not receive (like paying for something in advance), you may not get your money back. Keep in mind that sending money with Zelle® is similar to handing someone cash.
• Beware of payment scams One example of a payment scam is buying event tickets at a price that seems too good to be true from a stranger and never receiving them. If the seller asks you to use Zelle® to purchase the tickets, you should refuse unless the seller is a person you personally know. Also, keep in mind that no one from GCB, A Division of LGE Community Credit Union will ask you to send them money with Zelle® as a test or to send money to avoid a fraud event.
• Neither GCB, A Division of LGE Community Credit Union nor Zelle® offers a protection program for authorized payments made with Zelle®. So, if you aren't sure, you will get what you paid for, you should use another payment method with purchase protection, such as a credit card. © 2022 Early Warning Services, LLC. All rights reserved. Zelle® and the Zelle® marks are property of Early Warning Services, LLC.
• Treat Zelle® like cash. Did your friend change phone numbers recently? It's easy for people to change their phone number or email address. When in doubt, contact your friend to verify the email or U.S. mobile number they used to enroll with Zelle® before you hit "Send." Another good check point for ensuring you're paying the right person is to confirm the first name that is displayed for enrolled emails and U.S. mobile numbers. If a person has already enrolled a U.S. mobile number or email address with Zelle®, you can't cancel the transaction, so it's important you get it right the first time. For more information and videos on how to use Zelle® safely, visit "How to Pay it Safe with Zelle®."
U.S. checking or savings account required to use Zelle®. Transactions between enrolled consumers typically occur in minutes. Zelle® and the Zelle® marks are property of Early Warning Services, LLC and are used herein under license.
TIP: Know How to Spot a Phishing Scam.
Every day, people fall victim to fraudulent emails, texts and calls from scammers pretending to be their credit union. GCB will never text seeking your personal information.


TIP: We Never Ask That
We want you to become a pro at spotting a phishing scam, and it starts with these four words: We Never Ask That. When you know what sounds suspicious, you're less likely to be fooled.
Here are three common ways people get phished:
1. Text Message - GCB will never ask you to sign in or give personal info via text message.
2. Email - Watch out for unsolicited emails that ask you to click a link or provide personal information.
3. Phone Calls - If you didn't expect a call from the credit union, it could be a scam.
TIP: This is an important reminder about protecting your account and personal information.

GCB remains vigilant and aware of the identified threat of cyber-attacks in response to the Ukraine-Russia conflict and has taken proactive measures to safeguard against cyber threats.

You can also play a significant role in protecting your account and private information. Please exercise security precautions by utilizing best practices:
Utilize Strong Passwords – Passwords should not be easy to guess and should use a minimum 8 alpha-numeric-symbol characters.
Update Devices – Ensure mobile and desktops have the most recent security patches.
Update Anti-Virus Software – Ensure your desktop and mobile devices have current versions of antivirus software and definitions.
Email Safety- Be cautions and don't open links or attachments received in emails or text messages that you are not expecting. If in doubt, don't click it.
Public Wi-Fi – Do not utilize public Wi-Fi or public devices when accessing sensitive accounts and information.
Protection of our member's information is a top priority, and we are committed to safeguarding accounts and private information.