Make purchases with your mobile device — your GCB debit card now works with Apple Pay® and Google Pay™.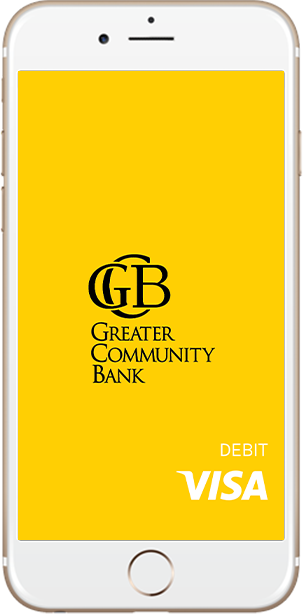 Details
How It Works
With digital wallet services, your actual debit card number is never transmitted or shared with merchants. Payment is private — the cashier never sees your name, card numbers or security code.
Instead of using your actual card numbers for purchases, a unique "device account number" is assigned, encrypted, and securely stored. When you make a purchase, the device account number, along with a transaction-specific security code is used to process your payment.
Mobile Internet data charges may apply as well as text messaging charges. Contact your mobile service provider for details. You may be prompted to call to verify your enrollment. Apple Pay is a registered trademark of Apple Inc. Samsung Pay is a registered trademark of Samsung Electronics Co, Ltd. Google Pay is a registered trademark of Google LLC.